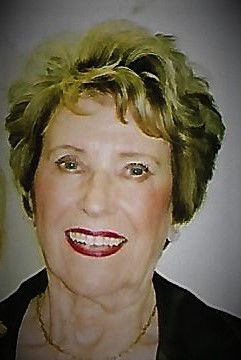 Olivia Virginia Raven turns 100 years young on Sept. 24. She was born on a dairy near Lemoore, California to George and Virginia Rocha, who had previously immigrated from the Azorean Island of St. Jorge, Portugal. When Olivia was five years old, the family moved from Lemoore to Selma, where Olivia's father started the Rocha Dairy at Clarkson Avenue and Highway 43. Affectionately called the "Rocha Village," it became the home to many of the siblings for years to come.
Olivia was one of 10 children: George, Frank, Manuel, Lewis, Mary, Rose, Lena, Emma, Lucille and Olivia. They attended elementary school at the Franklin School. After walking to and from school two miles each way, Olivia would assist her father and brothers on the dairy. She graduated from Selma High School in 1938 and was the only one in the family that completed a high school education. During grammar school, she would work on the dairy after school washing milk bottles. George milked approximately 400 cows and actually sold milk in bottles to the residents of Selma. Olivia would wash the glass milk bottles and they would deliver the milk in town.
Olivia is a life long member of St. Joseph's Catholic Church in Selma. It was at church where she met the love of her life, Martin "Mart" Raven. Their first date was a double date with Mart's sister, Annie, and Olivia's brother, Frankie. Both couples fell in love and each married about a year later. Mart and Olivia married in St. Joseph's Catholic Church on June 9, 1942. Mart had just finishing building a new house for his bride. Olivia moved from the south side of the road on Highway 43 and Clarkson Avenue  to the north side of the road on Fowler Highway and Clarkson Avenue – just three miles to the west.
During World War II, Mart wanted to volunteer for the armed forces but was requested to stay home to grow food for the troops and also to act as a watchdog for the Japanese, in the case there was an invasion. They started their family two years later. Mart & Olivia had seven children: Virginia, Timothy, Theodore, Sharen, Sandra, Mark, and Scott. All of her children have made their homes within a 5-mile radius of the original Raven home.
Olivia worked hard cooking for her family and coordinating their activities. All of the children attended St. La Salle Catholic School in Reedley, as there was a daily bus that transported them to and from school each day. She was active in the PTA, participated in 4-H, FFA, and Little League Baseball activities with her children. She also was active in the women's organizations at St. Joseph's Catholic Church in Selma and supported the annual fashion shows and bake sales. Mart & Olivia hosted fundraiser's at their house for the church building fund. They enjoyed playing cards once a week with their friends the De Freitas, Bettencourt, Blaine families as well as their neighbors, Jean and Polly Adams. As hectic as it was raising seven children, Mart & Olivia found time to go dancing every weekend that they could get away. Their favorite hot spot was Ross's Ballroom in Pinedale. No matter how late they stayed out on Saturday, the entire family would be in church early the next morning. The family never missed church and they were never late!
The family would go on an annual summer vacation for a week to Santa Cruz. Normally, they were accompanied by Olivia's sister, Lucille, her husband, Frank Martin, and their children.  Sometimes, they were also accompanied by their best friends, Bill and Ann Bettencourt from Caruthers. After the children were grown, Mart & Olivia started traveling. They visited Holland, Canada, and also some of the United States. Olivia went on a "girls trip" in later life on a shopping trip in Hong Kong. Speaking of shopping, Mart loved going shopping with "Livie" at Rodders in Fresno.
Mart and Olivia celebrated their 58th wedding anniversary in 2010. Their favorite song is "I Left My Heart in San Francisco" by Tony Bennett. Mart Raven passed away on Aug. 2, 2010. Olivia still lives in the same house that she moved into as a new bride in 1942. Mart and Olivia have 18 grandchildren, 25 great grandchildren, and two great-great grandchildren.
When asked what Olivia's secret was to longevity, she responded by saying "that you need make up your mind to be happy. I have always been happy… happy on the inside and also, on the outside." Until Mart got sick about fifteen years ago, she exercised at least three to five times per week and always ate healthy. Olivia started exercising with Jack LaLanne on television; the Gloria Marshall and Richard Simons.  She exercised with her daughters at the YMCA in the '80s and then at the gym in Kingsburg.
Olivia was married during World War II; she gave birth to Timothy on the day that they dropped the atomic bomb on Hiroshima; they were thrilled when John F. Kennedy was the first Catholic  elected as President of the United States and then mourned his death by assassination as a nation on her first black & white television set; she cheered when the United States landed the first man on the moon; and then cried when the Twin Towers collapsed on Sept. 11, 2001. Through the best and worst of times, Olivia's religious faith and daily prayers has kept the family strong.
Her current days are filled with visits from family and friends and keeping up with world events on the morning, noon, and evening news. Her passion has become watching the Golden State Warriors and her favorite player, Steph Curry.
Olivia's father George Rocha, lived an active life and died at the age of 107. Olivia's goal is to break his record and make it to 110! Olivia represents the toughness that she learned growing up on a dairy during the depression and an incredible devotion to her God and her family. With her positive attitude and outlook on life, it is certain that she will break her father's record for longevity.
Be the first to know
Get local news delivered to your inbox!