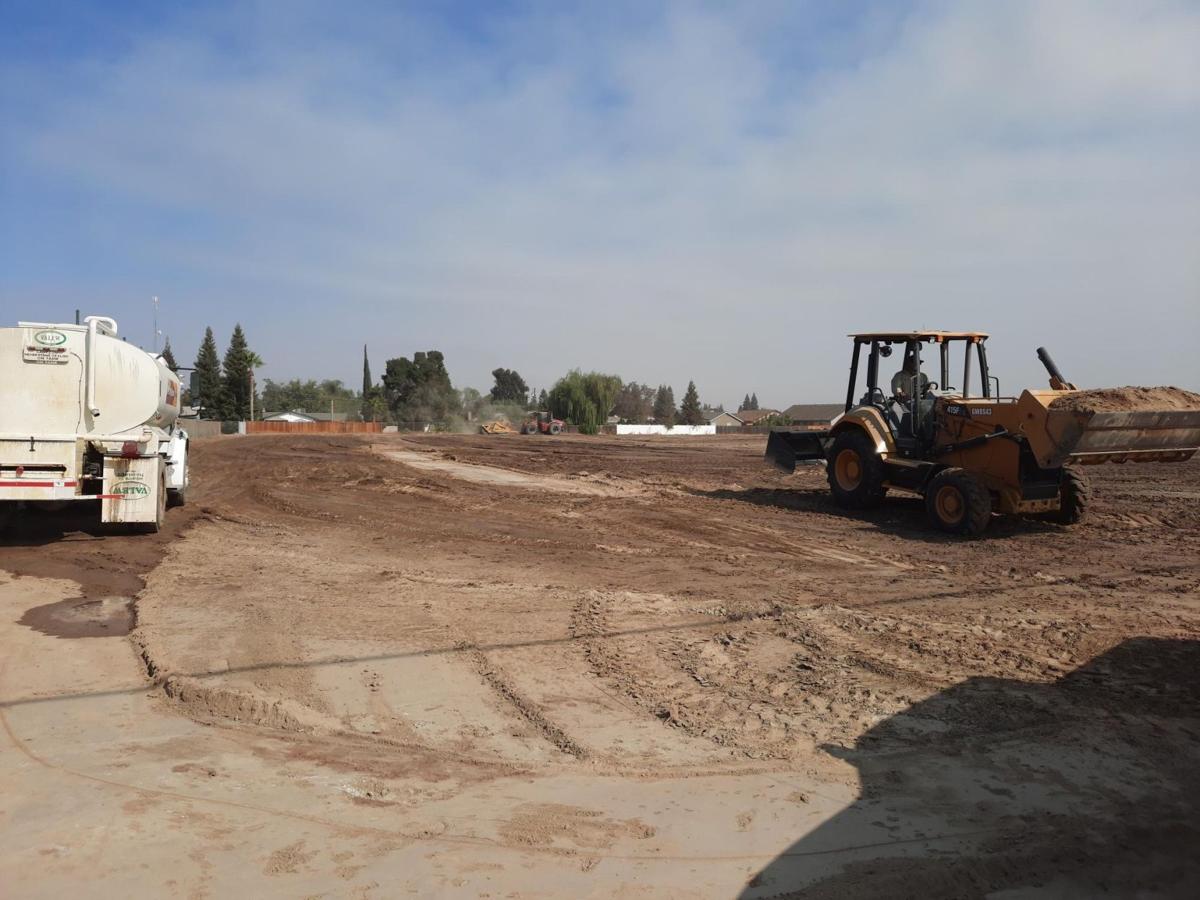 KINGSBURG — In past years, the Kingsburg Youth Baseball Association (KYBA) and the City of Kingsburg has played it's Babe Ruth (ages 12-18) baseball games at Kingsburg High School.
That will change soon.
As of last week, KYBA has officially began the construction of its second field in it's nearly 40-year existence. Steve Hash and his family donated the 3.5 acre lot to the City of Kingsburg, which KYBA now leases the land from the city. KYBA received a $450,000 grant from the Kingsburg Tri-County Health Care District back in 2019 and additional privately donated monies for the project.
Jason Garcia, KYBA's President  and project coordinator, has overseen the entire project from its exception in early 2019 when KYBA board members agreed to take over the Kingsburg Babe Ruth program from Tim Boyd in July 2018.
Garcia said that Hank Hash Field will be the official home for KYBA's fifth program, Babe Ruth (ages 12-15), but has been specially designed by Jeff Carter of Creative Carpentry in Kingsburg and engineered by Peters Engineering in Clovis to be retrofitted to serve as a Rookies, Minors and Majors field during the Cal Ripken seasons.
KYBA is hoping to continue to bring in major Babe Ruth and Cal Ripken State and Regional tournaments to Kingsburg.
Officials are hoping that the new field will be ready in ardcMay of 2021, in time for the new season.  Hank Hash Field is located just east of the original Safarjian Field. KYBA board members are currently preparing for the 2021 season, which will begin in late February 2021.
After signing up their children for the league last season, Kingsburg residents Sly Alvarado and Justin Wood (who both work in construction) joined the KYBA team by becoming co-project managers for the project. "We're all doing it for the kids," said Alvarado. "We would love to help."
KYBA is asking the surrounding community that if they would like to purchase a permanent brick that will be placed in the entrance of the "Walk of Fame" that there is still limited time to purchase a brick. KYBA is also asking local businesses that if they would like to contribute towards the project like concrete, trees, or donate monies, this would greatly help in adding other elements to the project that are still needed.
Be the first to know
Get local news delivered to your inbox!