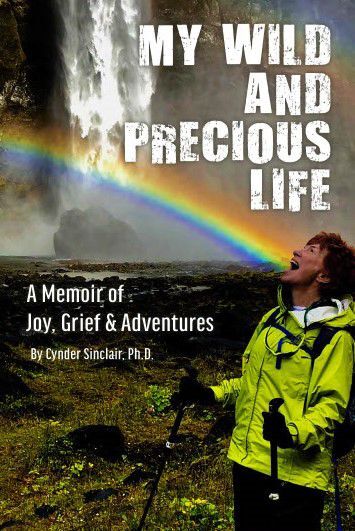 SANTA BARBARA — Longtime Kingsburg Resident Cynder Sinclair, formerly known as Cynder Rocker, has released her first book, a memoir entitled, "My Wild & Precious Life: A Memoir of Joy, Grief and Adventures."
Sinclair raised her five children in Kingsburg, founded Kingsburg Community Assistance Program (KCAPS) and was named Woman of the Year in 1981. KCAPS continues to thrive and bless hundreds of area families. The first chapter in her recently-released book relates her work in the community as she started KCAPS.
Sinclair's stories describe leadership insights from founding and leading many nonprofits, she relates her visits to 27 countries in five years, talks about how she found her birth father using DNA, reveals her scary near-arrest by Homeland Security, recounts how she raised five children starting at age 19 and shares the grief journey of losing one of her sons. And in her last chapter, she describes some life lessons that can help any of us find more resilience in our lives.
"Cynder's story is one of resilience, learning and adventure.  And in her last chapter, she mines some life lessons that are a great list of mindsets that can help any of us find more resilience in our lives. Through opportunity and adversity, through love and loss, through nonprofit and business, through travel adventure and spiritual search and through a life filled with service to her fellow man - you will find a compelling life's journey and also connect with some of what has allowed her to grow into her shining presence," said Ken Saxon, nonprofit leader and entrepreneur.