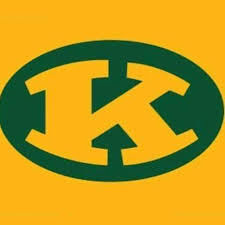 KINGSBURG - It's been a busy spring for Kingsburg Athletics, which involved hiring a trio of coaches, Phil Bergstrom, Nate Ayers and Senny Amparan.
Bergstrom has been named the new head coach for the boys basketball team, Ayers was hired as the new girls basketball coach and Amparan will serve as the new boys soccer coach.
"We got three quality coaches," Kingsburg High Athletic Director Scott Hodges said. "All three are high character guys that are going to pour into developing our student-athletes, not only on the field, but off the field. All of them are very organized and very eager to get back to work with the student-athletes."
Bergstrom will take control of a program that went 27-5 overall (8-4 CSL) and won its first Central Section title since 1956 last season under former coach Todd Brown, who resigned in March. It will be Bergstrom's first head coaching job.
"I love Kingsburg basketball," Bergstrom said. "I played there when I was in high school. I'm really happy to be ahead of the program now."
Bergstrom will bring familiarity to the program, as he was Brown's staff during the past four seasons. Bergstrom is also a 2006 KHS graduate and played on a team that finished as the Division IV runner-up that same year.
After graduating as a Viking, Bergstrom played for the men's basketball team at Reedley College for one year and started coaching at KHS under Mark Bray. He then was part of Vince Scheidt's coaching staff and later became a teacher and coach at Green Acres Middle School in Visalia for two years.
He returned to Kingsburg when he got hired as a teacher, which was around the same time that Todd Brown was named the coach. Bergstrom has been a head coach before, holding the position for the freshman and junior varsity teams at Kingsburg.
For the last few years, Bergstrom has split his time teaching English at Oasis Continuation School and Kingsburg High.
"It's a little unnerving and frustrating right now because of everything that's going [with COVID-19], but I'm excited and I'm trying to be as patient as possible because we can't get into the gym right now," Bergstrom said. "It kind of feels like I just finally got my dream car and I have to keep it parked in the garage...whenever things open up, we'll get back to it."
Ayers will take over the girls program after former coach Kristi Bravo stepped down due to health concerns, Hodges said.
Last season, the Vikings went 6-18 overall and 3-9 in the Central Sequoia League after winning a co-league championship the previous year. Nick Harrell took over on an interim basis after Bravo was not healthy enough to coach.
Ayers' past experience includes coaching at Abraham Lincoln Middle School, Immanuel and Sanger high schools.
"He's very organized, he's very enthusiastic about getting started," Hodges said. "One of his primary goals is to get his players into the weight room and fitness center to get ready for the season. He's very eager to get moving on that."
Ayers was not available for comment.
Amparan will coach a boys soccer team that made a Division IV playoff appearance after going 11-15-1 (5-6-1 CSL) this past year under former coach Steven Vargas, who resigned after the 2019-20 campaign.
It was the best season record that the Vikings had under Vargas and it was the first time that the team competed in the playoffs during his tenure.
Amparan has 20 years of coaching experience across the recreational and travel ball levels. He's familiar with the program, having watched his son Tristan Amparan play for the junior varsity squad last year as a freshman.
It's the first time that Senny Amparan will coach at the varsity level, but has experience coaching teenagers during his time coaching travel ball.
"Knowing that I have the experience and working with kids for many years, I think I'm up to the task to change things and get more parent involvement," Senny Amparan said. "I think that's one thing the girls get plenty of there in Kingsburg, but the boys kind of suffers a little there, so I'm hoping to change that around and just bring the program up in a positive way."
Senny Amparan is also a local business owner in Kingsburg. He owns Amparan Flooring, Inc., which is located on Simpson street near downtown.
One of Senny Amparan's objectives is to change the culture of the team after the Vikings haven't had a winning record in five years.
"I just want to bring a winning attitude to the Kingsburg High School boys [program]," he said.
Be the first to know
Get local news delivered to your inbox!