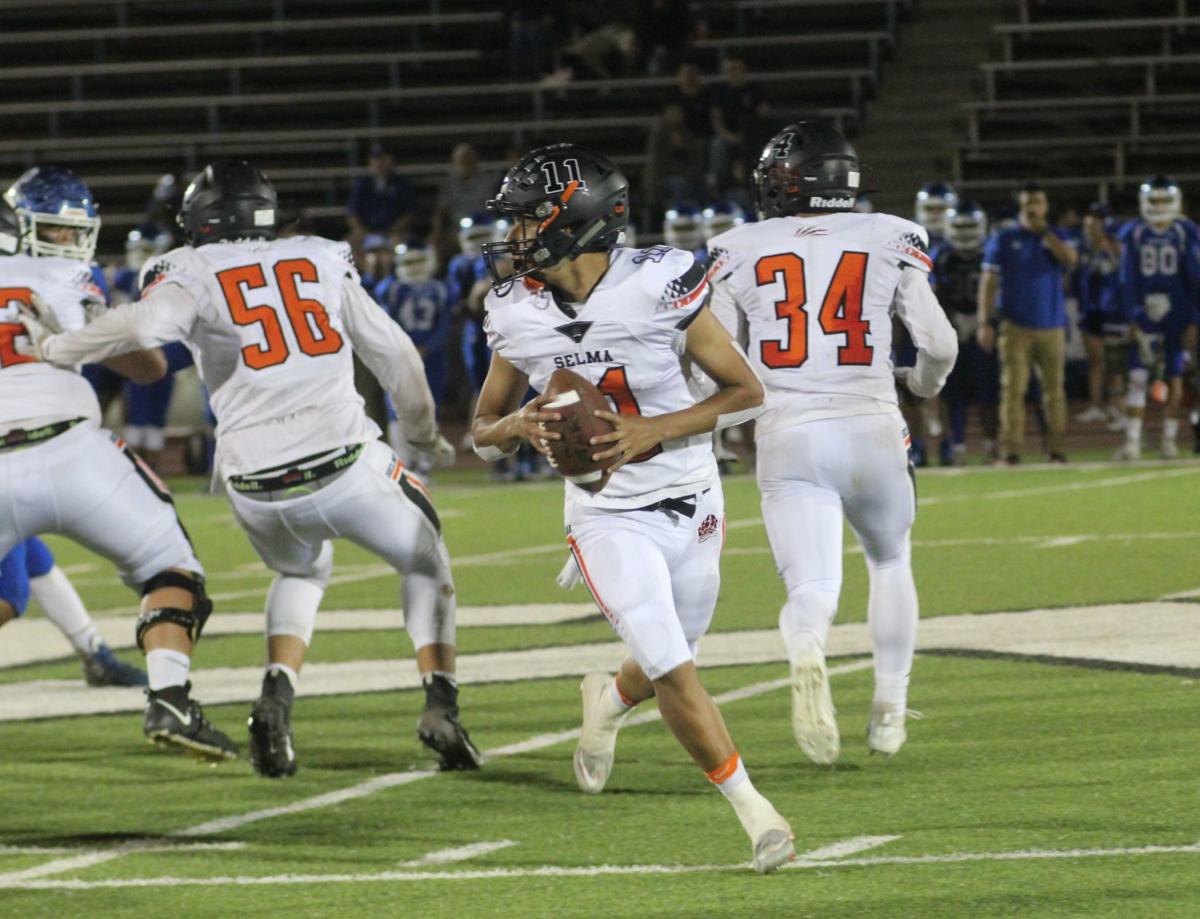 The California Interscholastic Federation (CIF) is taking a wait-and-see approach for the 2020 fall sports season.
On Friday, the CIF announced that a decision will be made regarding fall sports on July 20, according to a statement.
The statement comes after the CIF and its 10 section commissioners met over three days on conference calls.
Here is the CIF's statement:
"The California Interscholastic Federation (CIF) believes education-based athletics and co-curricular activities are essential to the physical, mental, and social well-being of students and realizes the impact and challenges that COVID-19 has caused for our member schools and education-based athletics. We continue to monitor the directives and guidelines released from the Governor's Office, the California Department of Education and State/Local County Health Departments and Agencies as these directives and guidelines are followed by our member schools/school districts when they are planning when and how to reopen school this Fall. As our member schools begin planning for the reopening of school, the CIF, in collaboration with our 10 Sections, will be determining by July 20 if Fall sports will continue as currently scheduled. The CIF is prepared to offer alternative calendars if it is determined by July 20 that Fall sports may not start as scheduled due to ongoing public health and safety concerns."
Competition for fall teams in the Central Section is scheduled to begin in the third week of August including football. Selma and Kingsburg are slated to begin the season on Aug. 21. The Bears are supposed to play on the road against Kerman while the Vikings are scheduled to play at Veterans Memorial Stadium against Buchanan.
Selma with Golden West scheduled for Aug. 13 at the newly renovated Staley Stadium. Kingsburg is slated to have a scrimmage at Redwood on Aug. 14.
Volleyball, water polo and girls tennis teams from Selma have scheduled matches on Aug. 20 with volleyball slated to have a scrimmage at Hoover High on Aug. 15.
Kingsburg water polo teams are scheduled to begin the season on the road against Mt. Whitney on Aug. 18. KHS volleyball has a road game scheduled against Redwood on the same night.
The school has home water polo matches scheduled on Aug. 20 against Golden West and the Vikings are slated to host Reedley the same day on the tennis court.
In anticipation of student athletes returning for practice, the CIF said it's providing resources including physical activity and training guidelines for school districts to reopen fall practices, in accordance with State and County restrictions. Much of the information on the CIF's guidelines are consistent with the previously released guidance from the National Federation of State High School Associations (NFHS) Sports Medicine Advisory Committee (SMAC).
You can view the CIF's guidelines on its website. The full NFHS SMAC guidelines are available on the NFHS website as well.
Kingsburg High resumed athletics last week under Phase 1 of the NFHS SMAC guidelines. As of press time, Selma Unified School District hasn't made a decision to resume athletics at Selma High.
Be the first to know
Get local news delivered to your inbox!