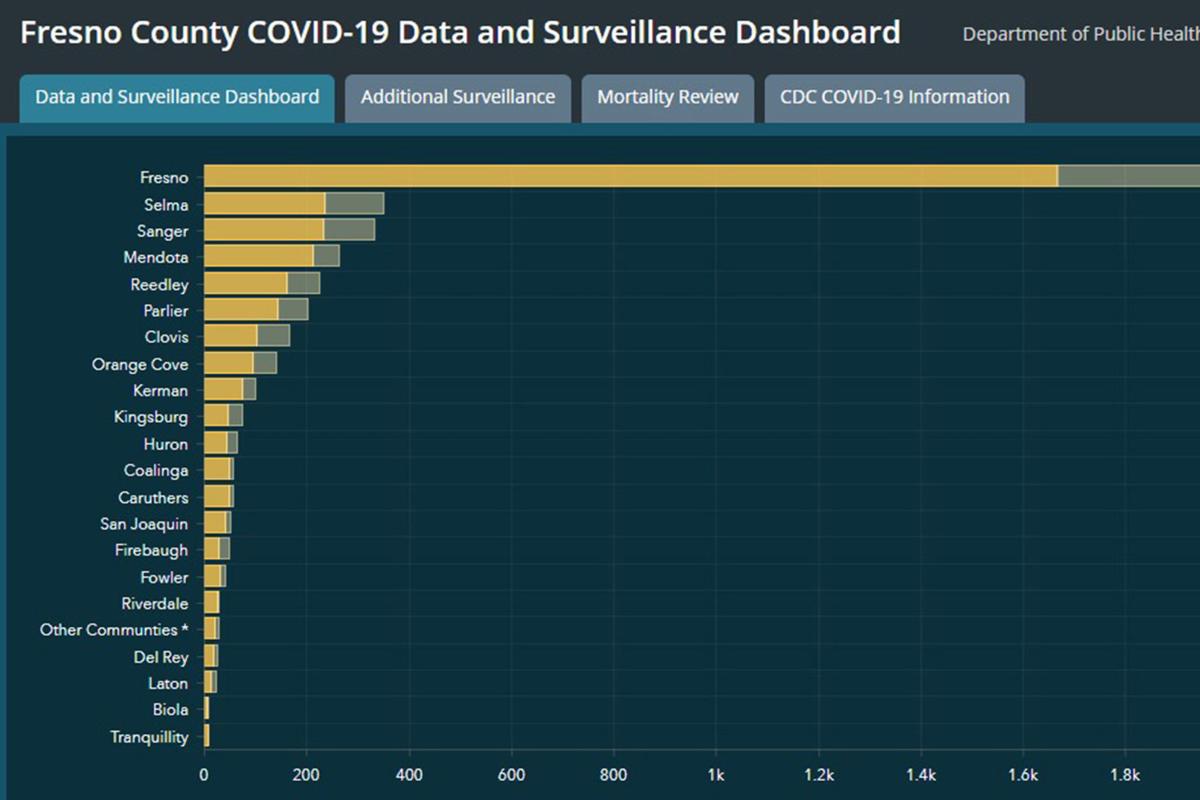 KINGSBURG – In light of California Gov. Gavin Newsom announcing June 17 that face masks are required to be worn throughout the state, Kingsburg officials are reminding residents to comply, especially considering that the number of local confirmed cases has increased.
See guidance online at https://bit.ly/31mOTZi as to who is to where masks, and when and where.
Kingsburg City Manager Alex Henderson reported that 10 people tested positive for the virus at a June 11 COVID clinic at Fire Station 2. That day, 300 people were tested.
Henderson reported in the City newsletter that the current cumulative number of COVID cases stood at 67 with 25 active cases.
At press time, that number of cases under investigation in Kingsburg reported by the Fresno County Health Department was 53 with 28 cases closed. See the latest numbers at the Fresno County Health Department's COVID-19 information page, https://www.co.fresno.ca.us/departments/public-health/covid-19.
"Masks have been proven, combined with other preventive measures, such as frequent hand-washing and social distancing, to help slow the spread of the virus," Henderson wrote in the City newsletter.
Local first responders will continue to wear face masks when interacting with the public as they have done since the pandemic started.
"The public will be asked to wear a mask when entering city buildings, such as City Hall and the Kingsburg Police Station and city employees will be wearing masks when interacting with the public."
Details regarding the number of COVID cases include:
Fresno County Public Health (FCPH) officials have indicated that 35 percent of our cases are related to multiple positives in the same household. For example, one working individual leaves the household, contracts the virus, and then returns home spreading it to their family members.
FCPH has also seen a drastic uptick in cases related to farm labor employees. Many of these employees often carpool to job sites, leading to prolonged close person-to-person exposure.
FCPH will provide bilingual flyers to distribute at higher-density locations, such as apartment complexes. The City's first responders will carry the flyers for educational purposes as well.
FCPH will also conduct mobile testing and education clinics at larger employers in Fresno County, including some facilities in Kingsburg's zip code.
Be the first to know
Get local news delivered to your inbox!