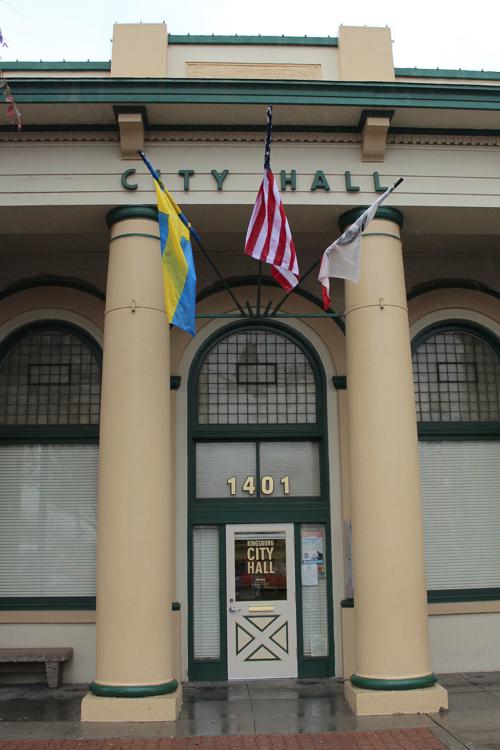 KINGSBURG - Based upon recommendations from the CDC regarding social distancing relative to COVID-19, City Hall, at 1401 Draper St. will be closed to the public beginning Tuesday, March 17 until further notice, according to a press release sent by City Manager Alex Henderson.
"This decision was made in concurrence with the City's Mayor, Michelle Roman," he said.
City employees will continue reporting to work to process utility payments and conduct regular duties.
Utility payments can be made via the following methods:
2. Check: You may mail or drop a check here at City Hall. If you are unaware of your current balance, please call 559-897-5821 between 8 a.m. – 5p.m., Monday – Friday to make payment. No late payments will be incurred for checks received after 3/19.
3. By phone: You may also make payment via credit or debit card over the phone. Call 897-5821 between 8 a.m. – 5 p.m., Monday – Friday to make payment.
As part of the city's response to the COVID-19 pandemic, the City is suspending all water shutoffs related to failure to make payment until further notice.
Building and planning permits: We will continue to process building and planning permits. Applicants may contact Planning Secretary, Mary Colby, at 897-6550 or by emailing mecolby@cityofkingsburg-ca.gov. All applications can be submitted via email and payments will be taken either via check or through credit/debit card over the phone. Staff will remain available to answer questions.
Senior Activities: The Senior Center has been closed due to the pandemic. This includes all activities and the congregate meal program. As such, the Center is partnering directly with Kingsburg Community Assistance Program & Services (KCAPS) to provide home delivery of meals to our at-risk population. Remember to check on your neighbors most in need and consider donating food or money to KCAPS. KCAPS can be reached directly at 897-7961.
"We apologize for any inconvenience this may cause," Henderson stated. "The health and safety of our residents and employees is of utmost concern. Stay current by visiting the city's website, following us on Facebook, Twitter & Instagram (@cityofkingsburg), or by signing up for our weekly enewsletter through our website. Together, we will see this through."
Henderson reiterated that there "have been no suspected or confirmed cases of COVID-19 in our facilities. This action is being taken to allow for social distancing, which follows the guidelines of the Fresno County Department of Public Health and CDC."
Be the first to know
Get local news delivered to your inbox!