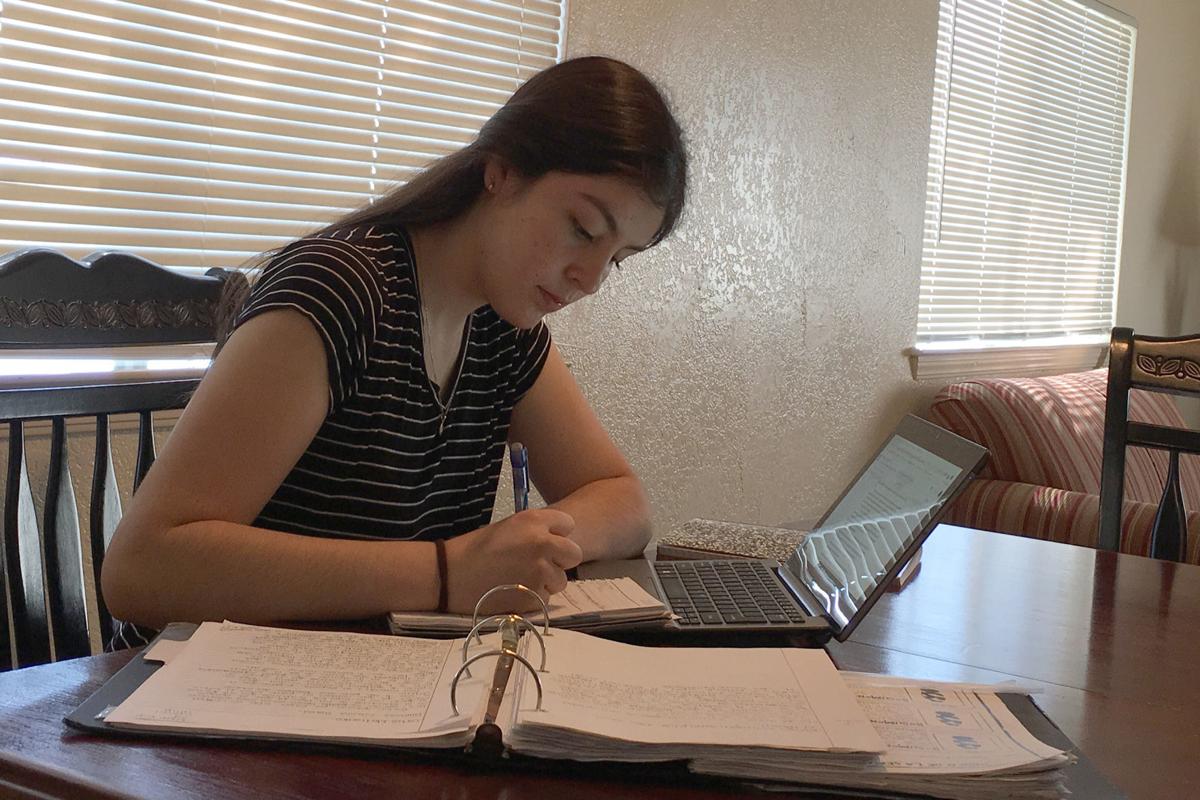 KINGSBURG – With the recent outbreak of COVID-19, also known as the coronavirus, our way of life has been greatly impacted. From rationing out sacks of potatoes to taking on the practice of social distancing, we're all beginning to realize the severity of the current situation.
To me, one of the most notable changes has been the school closures. As a student at Kingsburg High School, I was surprised to hear that spring break would end up coming this early. I first found out about it through a friend, but I was uncertain until the superintendent sent out an email informing us of what was to come. Even then, however, it didn't really sink in at the moment.
Such an abrupt transition has left many questioning how his school year will end. Being a senior, I hope we don't end up losing out on any traditional events such as prom, Grad Night, or graduation itself, but at the end of the day, we have to be realistic. All of these decisions are being made with our safety in mind, as difficult as they may be.
Since everything seems to have been last minute, teachers have begun posting instructions and assignments on Google Classroom. Although the school has been doing its best to accommodate the needs of everyone, many students are having a hard time adjusting to what could be considered online school. Gradually, things will begin to run more smoothly for everyone.
On one hand, I know of many students, including myself, who first thought of the closures as a sort of impromptu vacation, but it is far from it. While being on the brink of graduation, my friends and I have come to realize that we should be spending these last few months of high school together, not locked away in our own homes away from each other. It truly is a bittersweet feeling.
You have free articles remaining.
More than anything, however, it is important to see this situation for what it truly is: a pandemic that has already claimed the lives of thousands of unsuspecting victims. Many people, especially those that are young, take this entire situation lightly with the usual, "It can't happen to me." And while it's true that some of those with the coronavirus don't even realize they have it, it's important to understand that simply brushing it aside puts others at risk as well.
Being home 24 hours a day, it's hard to think about anything other than the coronavirus. Going out to the movies is out of the question, and eating at a restaurant is no longer an option. The only things on the news right now are COVID-19 updates and stay-at-home orders. While at times it may seem that the world has been turned upside down, this world has been through much worse.
If you think about it, not being able to find your favorite brand of toilet paper isn't really that bad, and thankfully we can get by with tap water. As long as the world keeps spinning, there will always be a tomorrow.
I'm thankful that COVID-19 hasn't hit close to home. I'm thankful that there's food in our pantry. I'm thankful that there are people, working day and night, risking their lives in order to find a solution to this pandemic, and I hope that life can resume its usual course, as boring as it may have once seemed.
So unless something extraordinarily unfortunate has happened to you, be grateful for what you have. Even then, we'll all figure this out together.
Judith Reyes is an editor at Kingsburg High's student newspaper, "Viking Voice."
Judith Reyes is an editor at Kingsburg High's student newspaper, "Viking Voice."
Be the first to know
Get local news delivered to your inbox!