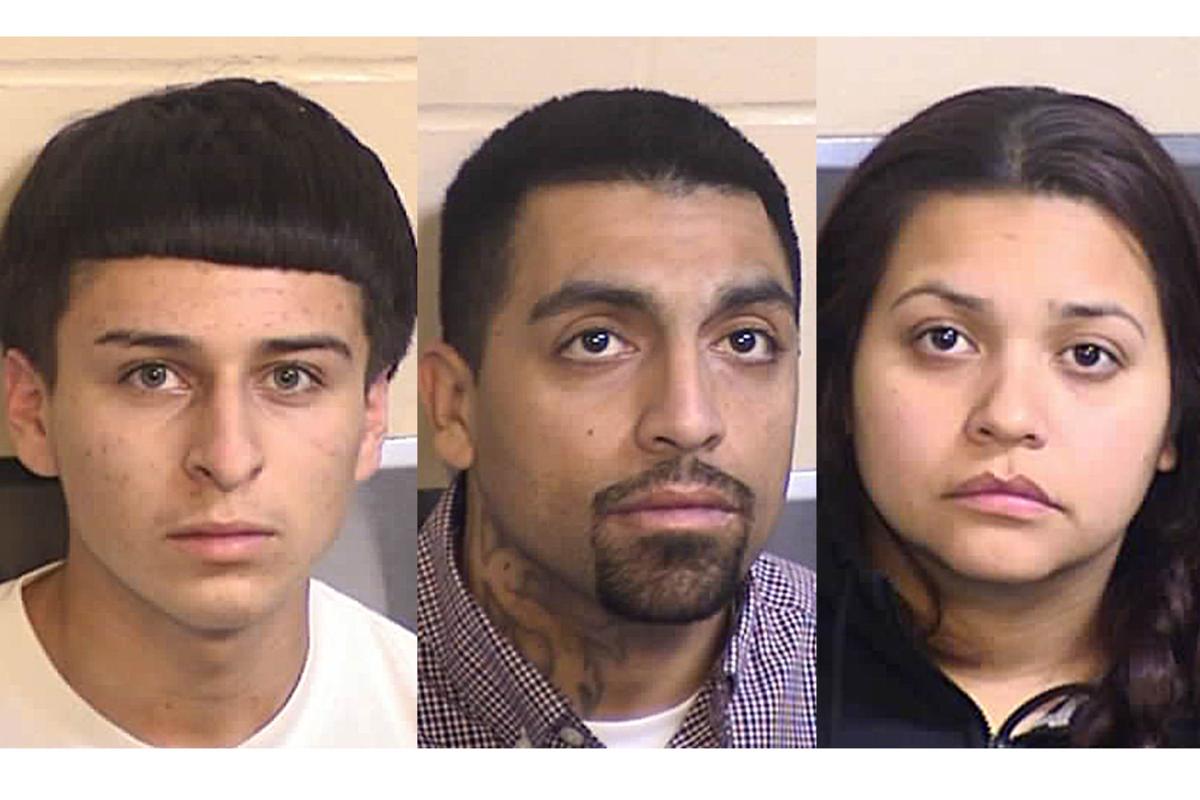 KINGSBURG – After a lengthy investigation, Fresno County Sheriff's property crimes detectives say they've made a third arrest in a series of crimes that included the theft of thousands of dollars in tobacco products from two different Kingsburg gas stations.
In a press release posted on social media, Fresno County Sheriff's property crimes detectives report they have arrested Andrew Morando, 18, of Fresno, on July 8. Morando was booked into the Fresno County Jail on charges of second-degree burglary and is associated with crimes in Riverdale, Kingsburg and Pismo Beach. He was released a short time later because of the Fresno County zero dollar bail rule currently in effect because of the COVID-19 outbreak.
FCSO property crimes detectives arrested Adolph Matthew Coronado, 33 of Fresno, back in Feb. 6. Coronado was booked into the Fresno County Jail on felony charges of burglary, concealing stolen property and committing a felony while out on bail. He posted bond two weeks later and was released. At this same time, detectives arrested his sister, Priscilla Garcia, 26, of Fresno.
Garcia was booked into jail on charges of burglary, concealing stolen property and drug possession. She posted bond and bailed out a week later.
On March 18, detectives arrested Coronado again. He was booked into jail on new felony charges, matching those same ones listed above. He was released from jail three weeks later as part of the California Judicial Council's emergency zero bail rule.
This extensive investigation began with a Jan. 7 burglary that took place at the Riverdale Shell gas station at 3610 W. Mt. Whitney Ave. where Coronado and Morando stole $12,000 worth of tobacco products.
On Feb. 6, two early morning burglaries took place in Kingsburg. One was at the 76 Gas Station at 825 Sierra St. and the other at the Shell Gas Station at 1499 Simonson St. They stole tobacco products totaling $4,000. Detectives determined Coronado, Morando and Garcia committed these crimes and served search warrants at three homes associated with Coronado and Garcia.
At the residences, Detectives found large amounts of tobacco products, along with $6,000 worth of new clothing with the sales tags still attached.
Detectives were able to determine that the apparel was stolen during a Feb. 2 burglary at the Polo Ralph Lauren Outlet Store in Pismo Beach. The clothing had a value of $30,000. Coronado was arrested for this crime on March 18.
Detectives worked with the Visalia and Hanford Police Departments during this investigation as several similar commercial burglaries had taken place there. Those agencies have determined that Coronado was responsible for one burglary in Visalia and four burglaries in Hanford.
Anyone with additional information to help in these investigations is asked to contact the Sheriff's Detective Aurelio Flores 600-8172, Crime Stoppers at 498-7867 or www.valleycrimestoppers.org. You will remain anonymous and may receive a cash reward.
Be the first to know
Get local news delivered to your inbox!