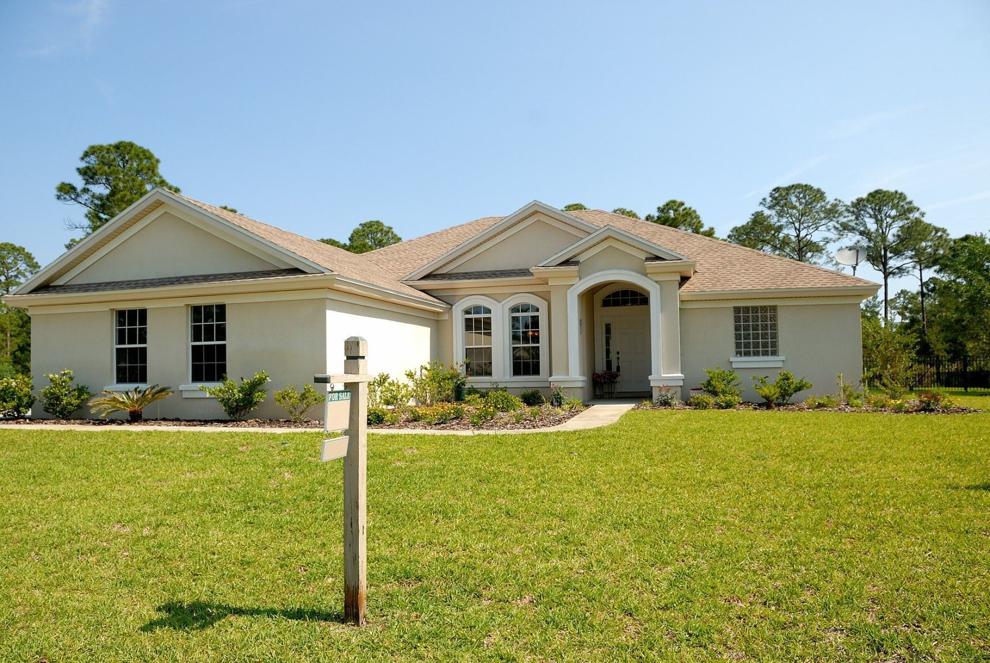 The coronavirus pandemic has blindsided the U.S. housing market, transforming the spring selling season that's traditionally the annual peak of sales into a deep valley.
Buyers, fearful of venturing out or no longer able to qualify for mortgages, have retreated to the sidelines. Sellers, not keen to invite strangers in for tours, have yanked homes off the market or decided not to list.
"The reality is that most owners who had properties on the market pulled them off," says Kobi Lahav, sales director at LivingNY, a real estate brokerage in Manhattan. "There's no point in putting anything on the market right now."
How far might home sales fall? And how long might transactions remain depressed? As with most questions about the coronavirus crisis, the answers hinge on the duration and the severity of the COVID-19 outbreak.
For now, the drop in sales activity has been sharp enough that even Realtors, normally an optimistic bunch, are issuing uncharacteristically stark assessments of the market. Brokers in New York City say sales have plunged by 70 percent or more. Realtors in California also report a bleak, if slightly less severe, picture.
"This industry is just doing a very slow crawl," says Leslie Appleton-Young, chief economist at the California Association of Realtors. "I don't think it'll go to zero, but over the next couple months, you're going to see some sharp declines — 50 percent, two-thirds, maybe in that range."
Housing economist Brad Hunter, managing director at RCLCO Real Estate Advisors, likewise expects home sales to drop by 50 percent to 70 percent in the coming months.
"The resale market is being quite badly shut down," Hunter says. "Sellers are pulling their listings off the market. They don't want people in their homes, touching things and coughing and sneezing."
Spring is the traditional high point for the U.S. housing market. Buyers want to settle into a new place before the school year starts, and the real estate industry ramps up in March for a frenzy of activity.
Because buyers need weeks or months to tour properties, negotiate a price and secure a mortgage, home shoppers typically start the process in April and May.
The U.S. housing market entered March poised for a stellar spring. Mortgage rates were at rock-bottom levels, unemployment was at historic lows and Americans' paychecks were growing.
Low mortgage rates remain a bright spot
Amid that promising backdrop, the coronavirus forced a near-freeze in the housing market.
Public health concerns are only part of the problem. There's also the economic toll — millions of Americans have endured job losses or pay cuts since mid-March. That reality is scuttling many deals, particularly for buyers who had hoped to borrow amounts that pushed the limits of their pre-pandemic paychecks.
Lenders have stepped up their scrutiny of borrowers, says Joel Kan, associate vice president of economic and industry forecasting at the Mortgage Bankers Association. Before March, lenders typically verified a borrower's job status 10 days before the deal closed. Now, with job stability suddenly in question for many, lenders check three days before closing.
"We have a much gloomier macroeconomic picture and employment picture," Kan says. "There's just a lot of additional complications."
A sharp drop in listings isn't the only leading indicator of a slower market. In another sign of slowing sales, real estate companies have been cutting back. In one notable example, Seattle-based Redfin furloughed 40 percent of its 1,500 agents until September.
Meanwhile, iBuyers Opendoor, Offerpad, Zillow Offers and Redfin Now have suspended their buying activity. The new breed of buyers made more than 5 percent of home purchases in such Sun Belt markets as Atlanta, Charlotte and Phoenix.
Will home prices plunge?
Another pressing question raised by the pandemic: How will coronavirus affect prices?
Some housing experts predict the pandemic will cause a double-digit decline in values. One New Jersey analyst told Bloomberg he's forecasting a 12 percent drop in prices there.
But others say any price declines are likely to be modest, if only because sellers will simply decide not to sell rather than sell for a discount.
Douglas Wagner, director of brokerage services at Bond New York Properties in Manhattan, says he has seen many would-be sellers renovate their apartments in anticipation of the spring selling season, only to decide not to list.
"They hit the brakes and said, 'Wait, I don't want to be a victim of predatory buyers who are looking for a 20 percent discount,'" Wagner says.
The National Association of Realtors and the Mortgage Bankers Association both anticipate a sudden rebound in economic activity and no lasting effects on home prices.
Those forecasts factor in the reality that there was a shortage of homes for sale heading into the spring selling season, and the coronavirus pandemic has only tightened supply. That's a dramatically different set of circumstances than the housing market faced during the last downturn, which was sparked by a mortgage meltdown and a housing glut.
"I don't think this is 2008," Hunter says. "We're not in a state where the entire financial system is under stress."
The consensus among housing analysts is that home sales will restart quickly, pushed along by the tailwinds of low mortgage rates and delayed demand from all those buyers who had to sit out the start of the spring.
"It's like hitting the pause button," DelPrete says. "When you resume and hit play, we'll pick up where we left off. However, all the economic uncertainty is the wild card."
Concerned about COVID-19?
Sign up now to get the most recent coronavirus headlines and other important local and national news sent to your email inbox daily.