HANFORD— The Black History Month Committee awarded $1,000 scholarships to six students in Kings County and the Wanda Williams-Hinton award to the Traffic Kingz Motorcycle Club and Traffic Queenz Social Club at the celebration dinner Feb. 24.
The scholarship application process included two letters of recommendation and an essay. The winners are all seniors in high school: Mehek Boparai, Maya Taylor-Collins, Michelle Duran, Ramiah Jordan, Ashley Salas and Katelynn Williams.
Boparai of Sierra Pacific will attend the University of Pennsylvania. She plans to major in English and pre-medicine. Her goal is to become a doctor and potentially a Congresswoman.
Taylor-Collins of Hanford High will attend College of the Sequoias to become a physical therapist.
Duran of Hanford West will attend California State University, Fresno to major in multimedia. She wants to become a video producer.
Jordan of Kings Christian will attend College of the Sequoias and plans to later transfer to Gold Canyon University to pursue a degree in communications.
Salas of Corcoran High is waiting to hear back from California State Universities in San Diego and Sacramento. She wants to become a registered nurse.
Williams of Lemoore High will attend West Hills College for its psychiatric technician program.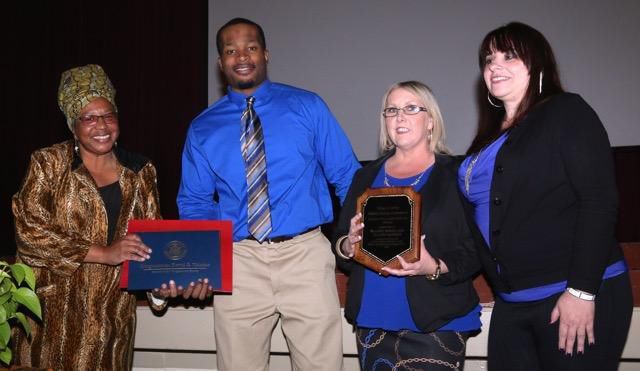 The Wanda Williams-Hinton Community Service award goes to an organization or person that helps the community in some way. The Traffic Kingz and Traffic Queens were selected for their events like the Easter Egg Hunt in Coe Park and donating backpacks to kids at the start of the school year.
The committee also recognized Bryan Austin and Renewing Faith Global Outreach Ministries for their service to the community.