Dial Easy
Dial Easy: Women's History Month – 'Nevertheless, she persisted'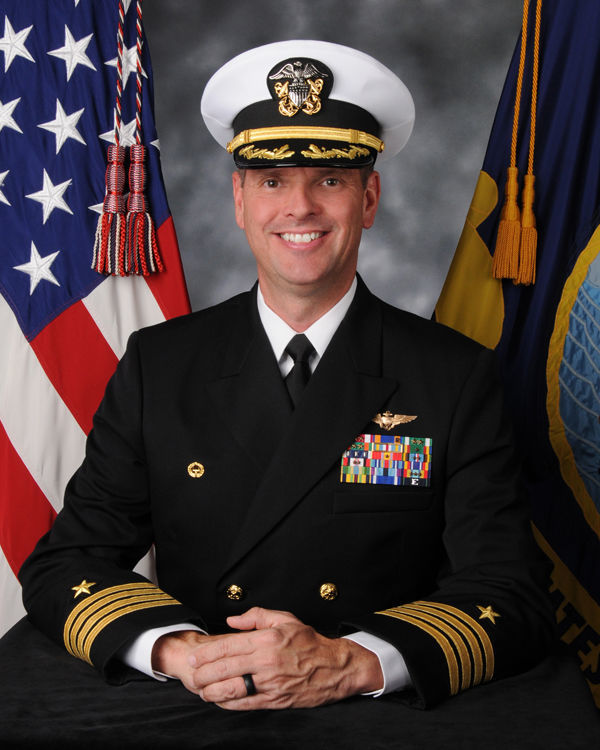 Each year, for National Women's History Month in March, the National Women's History Project selects a theme that highlights achievements by distinguished women in specific fields, from medicine and the environment, to art and politics. For 2018, the theme is, "Nevertheless, She Persisted," and it honors women who fight all forms of discrimination against women.
Women's History Month has its origins from the first International Women's Day, March 8, 1911. Later, it grew to an unofficial, week-long celebration called Women's History Week before being officially declared as such by President Jimmy Carter in February 1980. It was not until 1987, when Congress passed Pub. L. 100-9, designating the month of March of each year as Women's History Month. Since 1995, all Presidents have issued annual proclamations designating the month of March as "Women's History Month."
The theme for this year presents the opportunity to honor women who have shaped America's history and its future through their tireless commitment to ending discrimination against women and girls. The theme embodies women working together with strength, tenacity and courage to overcome obstacles and achieve joyful accomplishments.
The Honorees for this year represent many diverse backgrounds, each making her mark in a different field, but continuing to successfully challenge the social and legal structures that have restricted women's opportunities in all fields. They have demonstrated unrelenting and inspirational persistence, fighting all forms of discrimination against women and girls. The diversity of their experiences demonstrates both the challenges and prospects women have faced as well as demonstrates the power of a clear voice, dedicated action and the belief that meaningful and lasting change is possible in our democratic society.
Through this theme, we celebrate women fighting, not only against sexism, but also against the many intersecting form of discrimination faced by American women. It challenges all women to constantly challenge the existing cultural and structural discrimination. The phrase, "Nevertheless, She Persisted," originated February 2017 from the confirmation hearing for Attorney General when Senator Elizabeth Warren was repeatedly silenced. The phrase was immediately hashtaged and adopted to refer to any strong women who refuse to be silenced. The 2018 honorees have all, at some point, been told to stop, either directly or indirectly. Yet, they have all continued to fight and succeeded in bringing positive change to the lives of diverse American women.
The story of women continuing to fight is not limited to the 21st century. Women led the charge on service in the U.S. Navy as nurses dating back as early as the 1800s. During the Civil War, Sisters of the Holy Cross served aboard USS Red Rover, the Navy's first hospital ship. In 1948, the Women's Armed Services Integration Act was passed, granting permanent status in U.S. Navy. YNC Loretta Perfectus Walsh became the first female Chief Petty Officer in the U.S. Navy, March 1917, setting the course for trailblazing women serving as leaders in the U.S. Navy.
Today's Navy is comprised of female Sailors and civilians who serve in every rank from Seaman to Admiral. Women hold nearly every job from yeoman to aviator to deep-sea diver. Nineteen percent of the Navy's enlisted forces are women, including eight percent of all Senior and Master Chiefs. Eighteen percent of the officer forces are women with 11 percent of all Admirals being women. The civilian workforce is comprised of 27 percent women, 26 percent of which are Senior Executive Service members.
As the father of twin girls, I am excited for their futures because of all the opportunities that will be available for them as young women. One woman in particular, who has paved the way for all our daughters, is Admiral Grace Hopper. She didn't settle for the conventional or accepted way of doing things, but instead blazed her own trail. She persisted.
Grace Hopper was born in New York City in 1906 and joined the U.S. Navy during World War II. Prior to joining the Navy, she studied physics and math at Vassar College before proceeding to Yale where she received a master's degree in mathematics. She began teaching at Vassar College while continuing her studies in mathematics before earning a Ph.D. in mathematics from Yale in 1934.
At the onset of World War II, she was compelled to join the U.S. Navy Reserve and was assigned to the Bureau of Ordnance Computation Project at Harvard University where she learned to program the Mark I computer. Hopper continued working in the computing field after the war, remaining with the Navy as a reserve officer. She and her team created the first computer language compiler that ultimately led to the popular COBOL language and additional programming of the Mark II and Mark III computers.
In 1966, Hopper retired from the Naval Reserve at age 60. However, her pioneering computer work meant that she was recalled to active duty to tackle standardizing communication between different computer languages. She remained with the Navy for 19 more years, eventually retiring in 1986 at the age of 79 as a Rear Admiral, as well as being the oldest serving officer in the service.
Grace Hopper is a hero for women because she demonstrated a spirit and passion for her work that drove her research and fueled her hunger for learning. She rose to the top of a field that was predominately male at a time the nation needed her knowledge most. She was a leader. She was a role model and she made her own path, just like so many successful women have done today. To quote Admiral Hopper, "If it's a good idea, go ahead and do it. It's much easier to apologize than it is to get permission."
Admiral Hopper has inspired a younger generation of women as well as a Nation. She is one of an elite group of women who have written profoundly important chapters in contemporary American history. Moreover, their heroic efforts have placed today's young women in a historically exceptional position, where they are better empowered to influence laws and policies, and further ensure the equal treatment of not only women, but all individuals.
All my best,
Captain David James,
Commanding Officer, NAS Lemoore