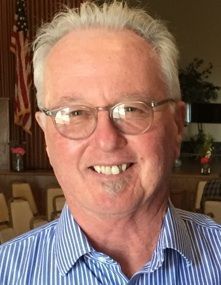 With just days before their first big splash, the 'Founders' Cup Of Surfing' competition, expected to draw 5000 visitors to Lemoore, Kelly Slaters Surf Ranch received approvals of conditional-use permits to not just open for public events but allow a series of phased expansions as well.
The impact of all this sets Surf Ranch well on the road to placing the unlikely water venue on the map of Kings County.
At the upcoming May 5-6 event, sponsored by the World Surf League, five teams from around the globe will face off in what is said to be a preview of coming surfing competition in the 2020 Olympics.
About the event World Surf League CEO Sophie Goldschmidt says in a release that "This technology has captured the imagination of the global surfing community and created a number of new opportunities for the WSL."
Kings County too, is catching a wave.
The technology, perfected in Lemoore, has been the engineering and construction of a wave machine in a huge wave pool that the professional surf champ says creates the "longest, rideable open-barrel man-made wave in the world." The result is that surfing experts from all over and their fans are beating a path to Lemoore for an inland surf competition, expecting a great show.
Earlier this month the Kings County Planning Commission approved plans to not only take the Surf Ranch concept public but heard about expansion ideas well into 2026. An outline of the plans came in an environmental impact report.
The report offers a development time-line. The current permit allows only private use for the 155-acre site, including the year-round operation and maintenance of an existing wave generation system and water ski lake. The project was first approved in September 2015.
Daily operations and maintenance hours are between 6 a.m. and 11 p.m., staffed by up to 15 people, including operations and maintenance, guest services, water safety, and security personnel. Existing structures include a design center, board room, three equipment room / storage shelters, a control tower, and four portable lifeguard stations.
To this point, the facility has been closed to the public and only available for use by staff and consultants involved in the research and development of the prototype wave system. Conditional Use Permit Application No. 17- 05 now allows the owner to open the facility to the public for private surfing lessons and programs and a limited number of annual professional invitational surfing events. A portion of the 155-acre site would be dedicated to the development of additional prototype wave generation systems.
For special events, up to six a year, the facility will be staffed by up to 30 people, including operations and maintenance, guest services, water safety, and security personnel. Attendance is estimated to be up to 50 guests per day. The applicant may also install up to six portable temporary lodging units for guests.
Up to 8,000 visitors for special events
Also the facility will be authorized to host up to six professional surfing events per year, each approximately two to three days in duration (e.g. Friday-Sunday), the first of these events on May 5-6, 2018. Other activities that may occur in conjunction with these events include: ancillary musical performances, vending (food and alcoholic beverages), and limited tent and recreational vehicle camping. Temporary event infrastructure may include bleachers, music performance areas, sound equipment, and lighting equipment. Contracted services will include traffic control, security, temporary lighting, potable water, portable toilets, wash stations, and trash services for each event.
These special events will draw a big crowd - up to 8,000 guests per day. But the applicant expects that the May 5-6 event will be somewhat smaller, approximately 5,000 guests per day.
Parking for the inaugural event will be available at West Hills College in Lemoore and at the Tachi Palace in Kings County. The operator will provide shuttles between the event and these two locations. Parking for future events with up to 8,000 guests will be provided on site. General event hours of operation will be between 6 a.m. through 11 pm.
More construction planned
Phase 3 of the proposed permitted use of the Surf Ranch Project will allow development of up to seven proposed ancillary structures and up to two proposed prototype wave generation systems.
Each of the seven proposed structures will occupy up to 10,000 square feet and up to two-stories. They include: 
Wave Operations Building - Building houses administrative program for support of wave operations functions, inclusive of offices, conference rooms, and event space.
High Performance Training Center - Facility include training rooms, lockers, offices, as well as equipment storage. 
 Surf Operations House - In support of surf related activities, the Surf Operations House includes a commercial kitchen component, lockers, storage, as well as public interfacing gathering spaces.
Multi-purpose Recreational Facility - The facility houses large flexible program which support the commercial activities related to Wave and - Surf Operations, in addition to back of house programmatic elements. 
Wave Support Facility - Required building which houses equipment related to the operation of the Wave-Generating Machine.
Structures 1-5 – timeframe for construction to begin between 2018 to 2022. Construction timeframe for each structure will take approximately two to four months to complete.
Structures 6 and 7 – timeframe for construction to begin between 2020 to 2024. Construction timeframe for each structure will take approximately two to three months to complete. those structures are for a learning center and equipment/storage. 
As for additional wave generations technology, Prototype 2 and Prototype 3 – timeframe for construction to begin between 2020 to 2026. Construction timeframe for each prototype will take approximately 6 to 12 months to complete.
Surf Ranch is located at 18556 Jackson Ave, Lemoore, CA 93245