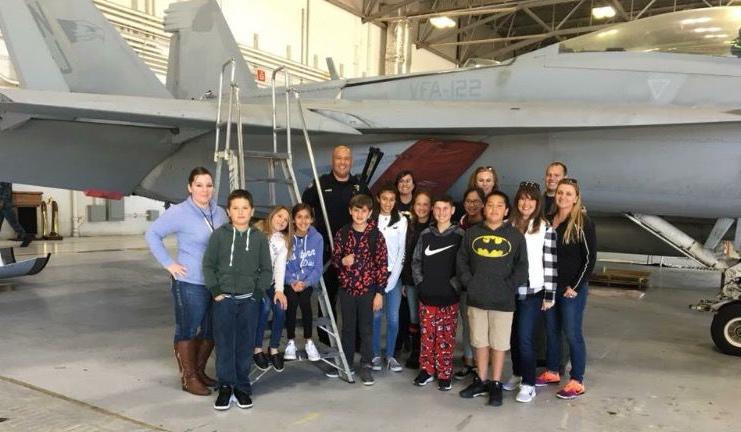 HANFORD — No city is without crime, but the Hanford Police Department is committed to keeping Hanford as safe as possible while bridging the gap between law enforcement and the community.
Capt. Karl Anderson sat down with the Sentinel to go over last year's crime rates and talk about how the department aims to maintain a presence within the city. 
According to police records, Anderson said there were three homicides in 2017. For the most part, he said Hanford tends to stay in the two or three range for homicides per year; sometimes even just having only one homicide.
Anderson said the highest number of homicides in one year was probably four, and that happened many years ago.
In 2016, there were 44 total robberies, while 2017 saw 54 robberies, Anderson said.
He said the number of robberies fluctuates a little bit from month to month, interestingly enough due to the weather.
"When more people are out walking around and doing stuff, we have more robberies," Anderson said. "When more people are inside because it's cold and wet or foggy, we don't have nearly as many."
Anderson said the department saw fewer burglaries in 2017 than 2016, though he can't say for sure why burglaries have decreased. He said the state recently changed the classifications for what burglaries consist of, so the department doesn't know how it affected the statistics.
He also said larceny/thefts — which the department spends most of its time dealing with — were down last year from the previous year, but fluctuations tend to occur from year to year.
"A lot of this stuff usually ebbs and flows," Anderson said, adding there haven't been any alarming spikes in any certain type of crime. "All the numbers are staying pretty consistent."
That's not to say the police department is complacent, however. Anderson said the department will continue to hire officers as the city grows and are always looking toward the future, especially with the uncertainty of how the legalization of marijuana will affect the state's crime activity.
Although Hanford has cases of theft, car theft, domestic violence, burglaries, DUIs, gangs and any other crime you'd find in larger cities, Anderson said Hanford has them on a much smaller level and is generally a very safe city.
On top of responding to about 60,000 calls for service every year, Anderson said the department spends a lot if its time on prevention and outreach.
One of the on-the-rise issues continues to be homelessness, Anderson said. He said the department's Problem Oriented Policing (POP) team has been spending a lot of time trying to find resources within the community to address the homeless issue.
"We're working right now with the city and some other partners in trying to create a homeless resource center," Anderson said.
The biggest future investment the department spends time on is youth programs, including Explorers, Junior Explorers, the Police Activities League, school resource officers and various summer programs. He said these types of programs get kids to make the right decisions early on and hopefully carry those traits into adulthood.
The Hanford Area Reconciliation Project (H.A.R.P.) is also a program the department started a few years ago. H.A.R.P. is a restorative justice program that uses trained mediators to resolve disputes between victims and first-time juvenile offenders.
"It tries to get them to understand — either through counseling or community service — that the road they're going down is not a good one," Anderson said. "Also what it does is keep them out of the criminal justice system so they don't go to jail and have a record and have other issues going on."
Anderson said the department consists of 57 sworn officers, 37 of which are patrol officers. He said it's a part of the culture within the police department to be involved with the community and have an open-door policy.
Whether it be students having access to a student resource officer on their school campus or just walking around Thursday Night Market Place, Anderson said officers want to make sure both kids and adults know that the police are there to help.
"They're moving all the time. They're always working, there's always something going on," Anderson said.