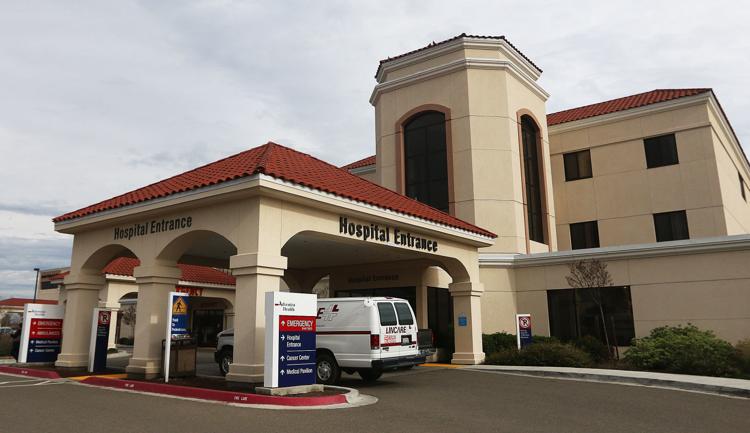 HANFORD — In California and throughout the United States, flu activity has increased significantly over recent weeks, with influenza viruses predominating this season, according to the Kings County Public Health Department.
According to the California Department of Public Health, there have been nearly 100 flu-related deaths in the state this flu season, which runs from October through May. The peak of flu season is usually in February, but officials said the number of flu cases is already reaching numbers close to last year's peak.
Elizabeth Gazarek, Kings County public health information officer, said there has been one reported flu-related death in Kings County this flu season.
Dr. Michael Boulton, medical director of the emergency department and chair of the emergency medicine service line at Adventist Central Valley Network, said this has been one of the busiest and most widespread flu seasons he has seen.
Boulton said people aren't becoming sicker or experiencing more severe symptoms, there are just more people who are getting sick this season. According to the Centers for Disease Control and Prevention, California is one of the 39 states that have experienced widespread flu-like illnesses.
"We've seen an increased number and an increased volume of complicated influenza cases," Boulton said.
Boulton couldn't estimate the number of flu cases the health network has seen this season, but did say they began running out of testing supplies to be able to verify if patients had the flu.
According to the state Department of Health, people who are at high risk for serious flu-related complications that can lead to hospitalization and even death include:
Pregnant women
Children younger than 5, but especially children younger than 2 years old
People 65 years of age and older
People who have certain underlying medical conditions, such as asthma, diabetes and heart disease.
The common cold and flu share certain symptoms, like upper respiratory problems, runny nose, sore throat and cough; but Boulton said the flu comes with a high fever of usually around 102-104 degrees, fatigue, severe body aches and headaches. He said children can also experience nausea and vomiting.
Boulton said the flu spread by direct contact with large droplets of secretion from people who shed the virus through coughing and sneezing. He said someone can stay contagious for five to six days.
He said the best course of action to prevent yourself from getting the flu is to stay away from others who are coughing and sneezing, wash your hands thoroughly and often and avoid touching your eyes and nose.
Public Health officials encourage everyone to get their flu shot and said it's not too late if you still haven't received a vaccination.
Boulton said the CDC studies emerging influenza strains and pick three or four strains that are most prominent for the vaccine. This flu season's vaccine is only about 30-40 percent effective due to the strains mutating and evolving, he said.
Even if vaccine effectiveness to prevent disease is limited, health officials said immunization can reduce illness, and prevent hospitalization and death due to influenza.
At this time, the Kings County Health Department recommends all persons 6 months and older get vaccinated if they have not done so already.
Boulton said even if someone is sick, they should still talk to their doctor about getting the vaccine because it could help prevent them from spreading the disease further.
If you do get sick and aren't at high risk for complications, Boulton encourages staying home from work, getting rest, drinking a lot of fluids and taking acetaminophen, which is a pain reliever and fever reducer. He also said to cover your mouth when you sneeze and cough to avoid spreading the illness.